SkillsFuture Career Transition Programme

Social & OOH campaign.



Client: SkillsFuture
Agency: Grey Group
Creative Director: Yusuf
Art Director: Hasif Ismail
Copywriter: Wei Li


SkillsFuture Career Transition Programme (SCTP) supports mid-career individuals in acquiring industry-relevant skills to improve employability and pivot to new sectors or job roles. It is a train-and-place programme that is available on a part-time or full-time format, ranging from three to 12 months.




Key Visual


The brief was to come up with an Ad for SkillsFuture's new initiative, SCTP, whose target audience was middle aged people looking for a career change. The KV features illustrates the possibilities of a target audience having the potential to reskill and career switch regardless of age and previous/current job experience. Color used follows the SkillFuture brand guidelines.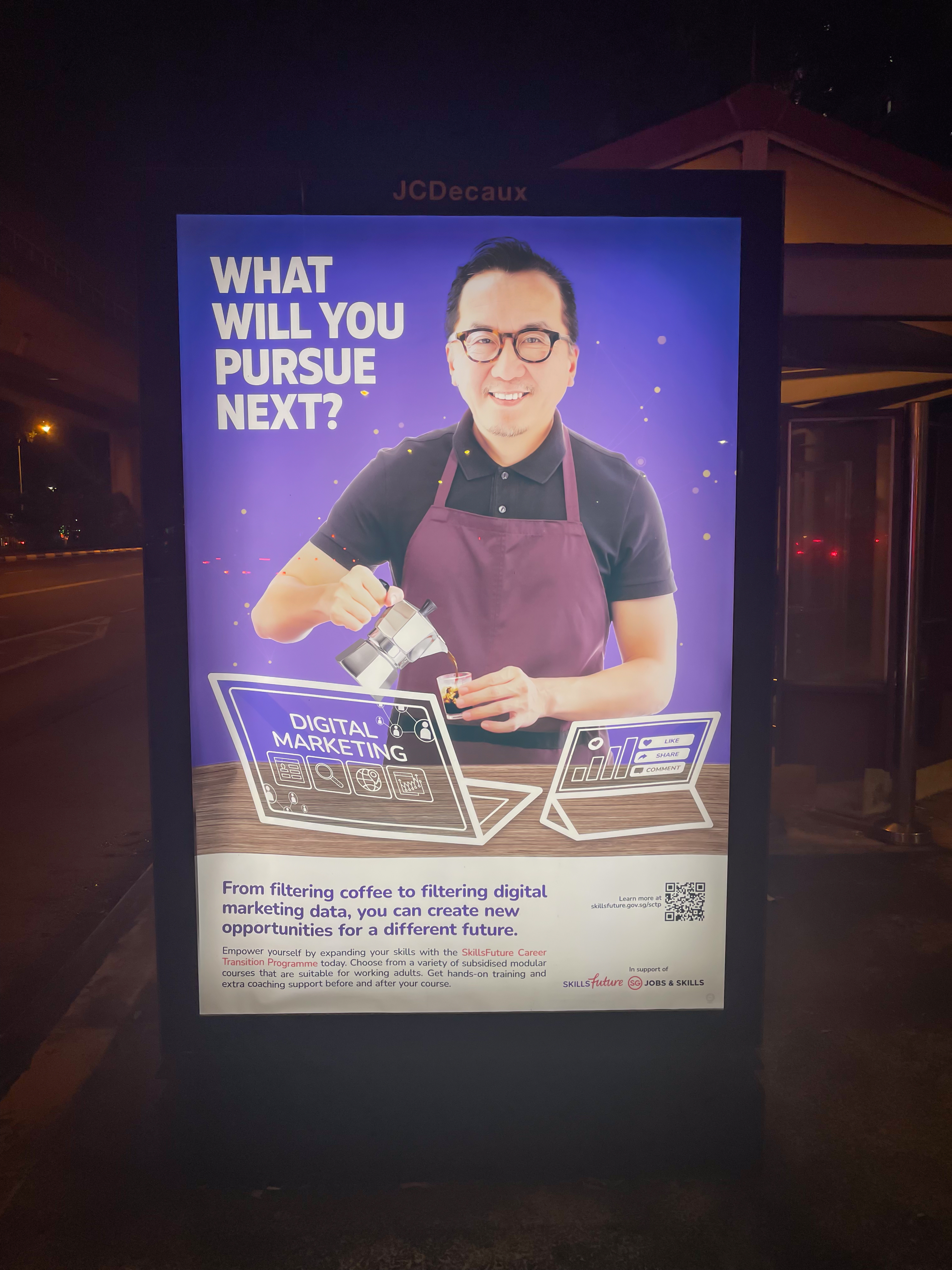 Outdoor ads



Given the opportunity to win the client's business based on recommendations from related clients being very satisfied with my work, the pressure to come up with an idea and visuals that suited Skillsfuture's needs. As well as the potential to actually help the community and opening avenues for work. The relevance of the ad especially when Singapore was just coming out of Covid restrictions and the economy was slowly picking back up, really showed how much potential an ad can make on the community.




Color Proofing


Being the main art director on this campaign, I am proud to see the work go through the full scale of outdoor ads and witnessing the process, being able to color proof and maintain the quality of the prints.